Breakthrough Pain or BTP is different from Chronic or Persistent pain in that it is often brought on by a specific activity like swallowing, coughing, or walking (incident or spontaneous pain). Breakthrough pain requires different treatment from persistent or chronic pain. Ideally treatment for Breakthrough pain is a strong short acting opioid medication that works quickly and would last as long as the painful episode. Breakthrough pain medication is taken on an as needed basis and is to be taken in conjunction with an around the clock medication to control persistent and chronic pain.
If left untreated, Breakthrough pain can harm a person's sense of well being, disrupt daily activities, and interfere with disease related treatment schedules. It can even make it more difficult to accurately treat persistent pain symptoms.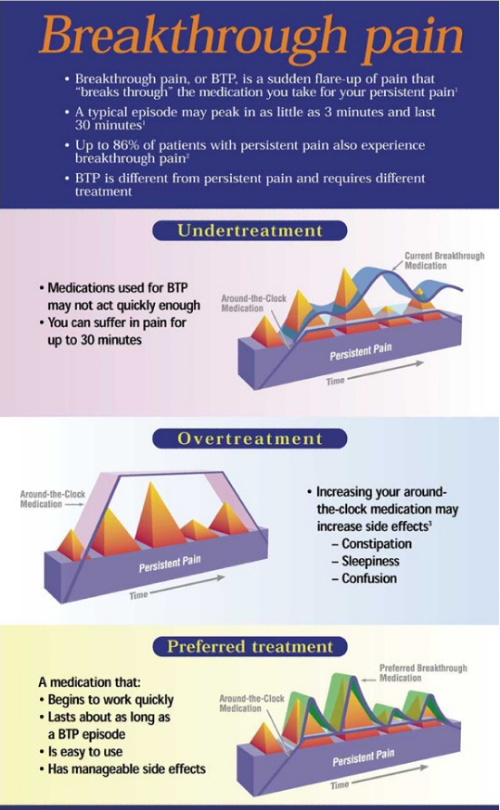 The Palm Beach Pain Management Clinic in South Florida can help you manage your Breakthrough pain symptoms and get you back to feeling better. Our pain management doctors are here to help you take control of your life and your body so you can live without the pain. BTP is often one of the common symptoms from cancer pain and if left untreated can be severely traumatizing.